Online-Shop > Construction plans
Construction plans model engines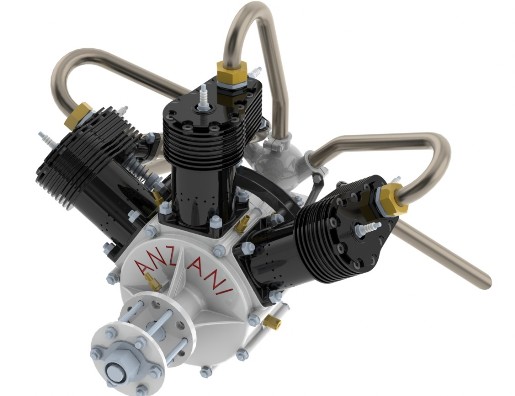 All engines shown work according to the 4-stroke process and have valves for gas control, which are controlled via camshafts (or cam drums). Model engine fuel is drawn in with the air via a carburetor (Otto engine principle).
All engines work with standard glow plugs (model building trade) and model motor fuel as standard. However, it is also possible to operate it with an ignition system with a gasoline-oil mixture. More information can be found in the
FAQs
.
Also take a look at our
Gallery
, Where you will find photos and videos of our customers' engines.
Description of the construction plans
In addition to the individual part drawings for each component to be manufactured, assembly drawings, sectional drawings and exploded drawings are included. A multi-page construction manual with the most important processing steps, a parts list and proof of delivery complete the construction plans. All drawings are in A4 format.
The page size of the plans can be found in the individual construction plans (approx. 45 to 75 pages, depending on the construction plan).
The individual part drawings show the components in a 3-side view and in an isometric view. All parts are metrically dimensioned according to DIN.
Please understand that, for reasons of copyright, we only offer the construction plans in the specified paper form and not as a PDF.
If required, however, we offer 2D data (e.g. dxf, dwg) and 3-D data records (e.g. Step) for a fee.
Photos and videos of the engines made by our customers can be found in the Gallery
All construction plans are available in German and English and can be delivered immediately
->
By clicking on the illustration for the engine, a multi-page sample of the construction plan appears
ANZANI-W3 engine,

scale 1: 3, 120 cc




9-cylinder rotary engine Oberursel URII

,

scale 1 : 3, 560 cc